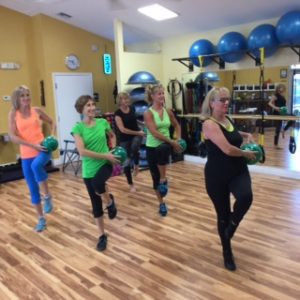 New fitness class in Vero Beach at Kim's CoreFit:
MIX IT UP WITH MARCIA  –  Saturdays at 8:30
Tired of the same old workout?  Not getting the results you hoped for… then come Mix It Up with Marcia!  Each class is unique, utilizing different equipment and modalities. Enjoy a full hour of aerobic and resistance training, focusing on flexibility, strength and balance.  And the "icing on the cake" we finish each workout with a quiet guided relaxation and meditation.  Every age and fitness level is welcome.  Whether you are a beginner or advanced this class is for you.
To enroll send Marcia a message:
https://kimscorefit.com/dev/marcia-garrett/
P.S. There is no cake!